Hydrogen Peroxide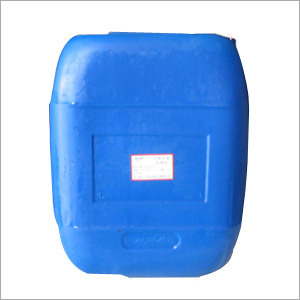 Hydrogen Peroxide
Product Description
For serving our esteemed clients from all over the globe, we are offering effective Hydrogen Peroxide which is a pale blue liquid that appears colorless in dilute solution. Owing to its strong oxidizing properties and bleaching action, this chemical is extensively used as a disinfectant, antiseptic, oxidizer, and propellant. Offered chemical is formulated as per the international quality standards using supreme quality basic chemicals and advanced processing techniques. As per the varied demands of clients, this Hydrogen Peroxide is available in various air tight packaging options at economical price.

Features:

Exact pH value
Accurate composition
Eco-friendliness
Long shelf life
Hydrogen Peroxide is a peroxide which is compound with an oxygenoxygen single bond) widely used as a use as a weak oxidizer, antiseptic, disinfectant and bleaching agent. Pale blue in color which is slightly viscous than water and appears colorless in dilute solution, Hydrogen peroxide is naturally produced as a by-product of oxidative metabolism in organisms. Hydrogen Peroxide is a highly reactive oxygen species.

PULP & Paper

Hydrogen Peroxide is widely used in various industries which are driven by public pressure and legislation mainly for removing chlorine from bleaching process. Hydrogen Peroxide is mainly used for Kraft bleaching efficient for bleaching mechanical, recycling and non-wood fibres and also used as a supporting reagents.

TEXTILES

Hydrogen Peroxide is a excellent bleaching agent for natural cellulose and animal fibres. These are mainly used for treating natural as well as synthetic fibers such as cotton, silk, linen, wool, rayon.

FOOD, COSMETIC and HEALTH

Owing to excellent chemical properties and biological degradability, hydrogen peroxide is used in various different types of food processing applications. Most commonly peroxygen reagent is used in the food industry for bleaching purposes. Apart from this, this is used for color adjustment of food items, preserving aqueous solutions.

In cosmetic, health products and medicines, Hydrogen peroxide is used as an antimicrobial agent and oxidizing agent. It is used as a antiseptic for wound treatment.

WATER and EFFLUENT

Hydrogen Peroxide is used shock treatment of swimming pool, deodorising and lagoon restoration after effluent spills.

SAFETY and HANDLING

With maximum safety hydrogen peroxide should be handled. And, if any kind of accident takes place immediately physician should be consulted.
Industrial applications

Hydrogen peroxide application
Sodium per carbonate
Sodium per borate, used as mild bleaches in Laundry detergents.
Organic peroxides such as dibenzoyl peroxide
Polymerizations and other chemical processes.
Epoxides such as propylene oxide.
PCB manufacturing process
Packing : In 35Kg HDPE Carboys

Specification
| | |
| --- | --- |
| Product | Hydrogen Peroxide (H202) |
| Concentration (w/w) DMA4500 | % 50, 2+/- 0.2 IS:2080-1980 AntonPaar |
| Density (g/cm3) 25 Deg.C | 1.193 Densitymete AntonPaar DMA4500 |
| Acidity (gH2SO4/100ml) | 0.04 IS:2080 - 1980 |
| Stability(mlO2/min/25ml) | 0.1 IS:2080 - 1980 |
| Tank No. | 10T001A |